All Tags
$28
Keep your pet safe with the cutest pet ID tags
DESIGN YOUR TAG
Next Level Customization. You choose the design, picture, and info you want included
Every purchase helps to feed, treat, and rescue an animal in need.
Free Replacements for Life. Just Pay Shipping
---
30-Day Money Back Guarantee
Lifetime Warranty
Secure Shopping
100% SSL Encryption
Free Standard Shipping
Tail-Wagging Guaranteed
Hello Next-Generation ID Tags!
These innovative ID tags can help your lost fur baby find their way home faster. All your important info is right on the tag; no microchip required.
ID Tags as Unique as Your Pet

Select your state, choose a cute photo, and add over 400 characters of vital info. With 50 adorable designs, your four-footed superstar will attract the attention of all the puparazzi.

Our fade-proof glasslike resin is so tough that we offer a lifetime guarantee on durability and beauty. That's, like, forever in dog years.

Proudly Made In North America

With 4 strict quality control checks and premium materials, you can bet that this is the last tag you'll ever need.

Waterproof, Mudproof, Playproof

Go ahead, jump in that puddle! These sturdy resin tags are durable enough for whatever the world (and your pet) throws at them.

Each purchase helps provide food, shelter, and treatment to shelter animals looking for a forever home.
Hello Next-Generation ID Tags!
These innovative ID tags can help your lost fur baby find their way home faster. All your important info is right on the tag; no microchip required.
Bringing Lost Pets Home Faster
Each ID tag includes up to 400 characters of vital information that will help return lost pets quickly and safely. So you can say "Goodbye" to relying only on microchips and "Welcome home!" to your fur baby.
Helping Real Pets
Like Bodhi. Iggy. Danny. Proceeds from every product you purchase directly provide food, critical medical care, and shelter to animals in need. And, most important, gives them more time to find their furever homes.
The Everythingproof Tag
Every pet should feel free to romp in the sun and roll in the mud. Sunproof, waterproof, and mudproof, these tags are designed for any adventure. From racing around the yard to climbing mountains.
Unique, Like Your Pet's Personality
Drama Queen. Couch Potato. Showcase your pet's hilarious personality with a custom tag. Choose from over 50 smile-inducing designs to complement their adorable photo and 400+ characters of vital information.
Double the info, double the safety
Whether your pet's diabetic, blind, or just afraid of squirrels, this ID tag gives you plenty of space to write the essentials. Give yourself peace of mind by adding food allergies, behavioral concerns, extra phone numbers, and more.
Annoyingly Cute
We hope you never get tired of talking about your precious poopsie... because people are always asking about these tags. Sorry, not sorry. You can blame it on the hilarious design and premium look.
Two Perfect Sizes
Whether your pet is a pint-sized security guard or an 100-pound bed warmer, we have the size for them. Choose from two sizes- small and regular- to give your furry companion a supremely comfortable fit.
30 Day Money Back Guarantee
If you decide you're not 100% in love with your tag, we'll offer a full refund. No questions asked! You have 30 days to make sure that your new tag is the perfect fit for you and your pet.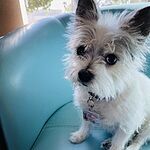 Donna C.
This little California DL tag is so cute. I like that it's tiny and fits MoJo perfect!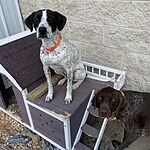 Helena M.
I LOVE these dog tags. They are of such high quality and so cute. We always have people ask us about them and every time we take our dogs to the vet they just love the doggie license tags they have! We also tel everyone about how great these are! I was kind of skeptical at first because my dogs are crazy but once I got them in the mail I realized they would be great! They are made awesome and hold up well. I ended up needing to get new ones but didn't have my old order number and they had THE BEST customer service I could ask for. If I could give them ten stars I would! Overall, they are a great company, from their products to their customer service!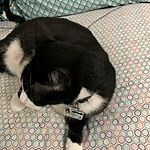 Kayleigh V.
I love this product, I got the small tag for my cat. He's had it on for a while now, and it's not even scratched. He's known to be destructive, so that's huge. Not only that, the tag is lighter than his metal name tag. You can also fit a lot of information on the tag. All in all, this tag is a very high quality product (relatively cheap too). I would 100% recommend it to anyone interested.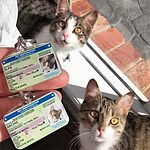 Jessica W.
Love them!!!!! Love everything about tags of hope doing good for animals❤️😭❤️❤️😸we thankyouuuuu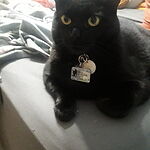 Ashley M.
The animals and I love these tags. We get lots of compliments. They are adorable, durable, silent (for the most part), and unique. I have bought 7 (3 dog and 4 cat) and will probably end up buying more in the future (I rescue animals all the time). I have nothing but respect for a company that helps animals in need. *Excuse the mess in the pictures. We just moved and are still getting unpacked.*
Marty T.
This is the second tag I've ordered! You spelled my puppy's name wrong, but that's ok, it was close enough! When he is older I will order a new tag! I Love your tags!