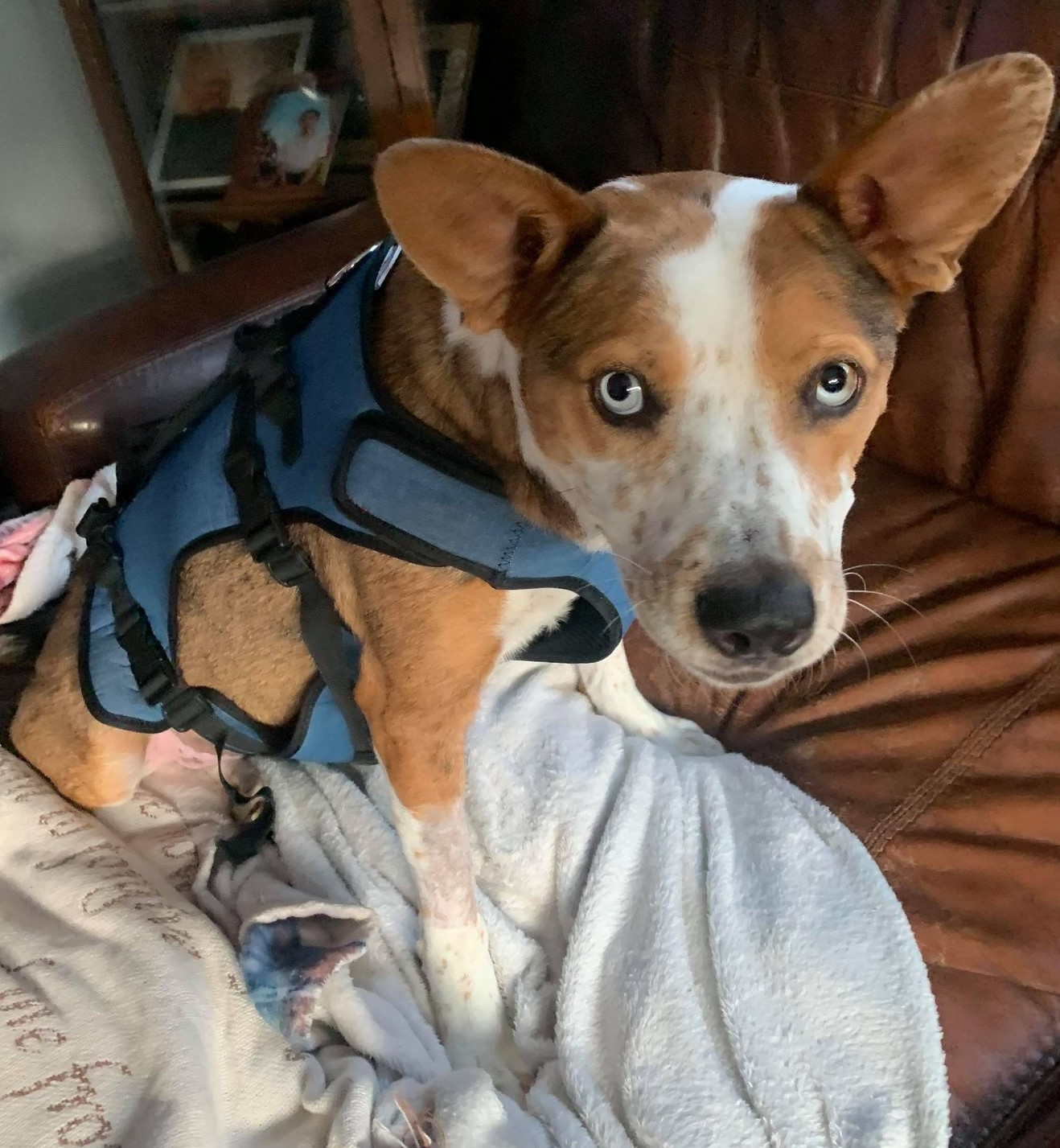 Saved by
Lisa-The Saving Grace Animal Rescue of Maryland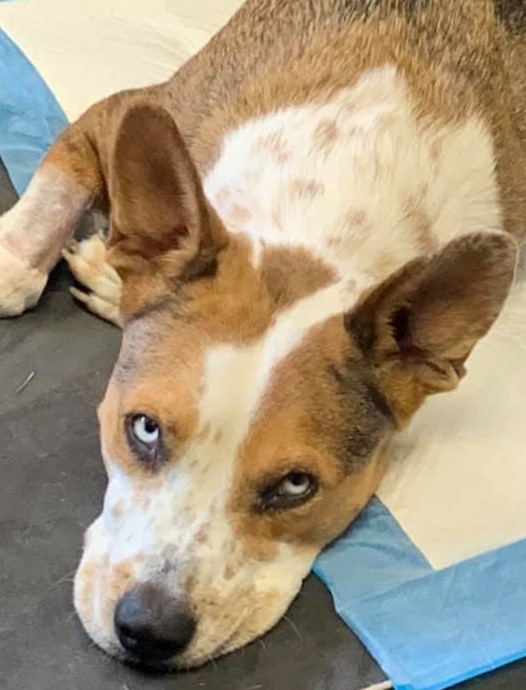 "...to be able to walk again and be the dog that she should be"
Cardi is a sweet and special 2-year old girl who was surrendered by her owners when it was discovered that she had heartworm disease. This came just a few months after she had suffered complications while birthing a litter of 5 puppies! Luckily, all 5 babies were well taken care of and bottle-fed while mama Cardi recovered from her postpartum treatment.
The Saving Grace Animal Rescue of Maryland took Cardi in where she was placed in a loving foster home with her foster Mom Lisa.
Cardi was shy at first, and unsure of what being a member of the family was all about. She didn't even know what a toy was! She is still quite skittish, but she interacts well with her humans, children, and other dogs.
Just as she began to blossom in her loving foster home, her foster parents noticed that she was not quite herself. The next day she started to walk oddly, and the day after that she became completely immobile in her back legs.
After several days at the ER, with X-rays, medication, and supportive care, there were still no answers. Finally, after seeing a neurologist and an MRI, Cardi was diagnosed with thoracolumbar disk disease. Specifically, Cardi has 2 slipped disks that are causing spinal cord compression. This is the cause of her neurological issues with her back legs.
Without treatment, Cardi's heartworm disease will progress, the muscle in her back end will begin to atrophy, and she will be at risk for severe urinary tract issues. These along with other possible complicated factors could put her at risk of euthanasia within the next several weeks. With the help from TagsforHope's Grant, The Saving Grace Animal Rescue of Maryland is now on her way to getting the lifesaving surgery she needs to be able to walk again. Once healed from her surgery, she will be able to resume treatment for her heartworm disease.
It will be several months before Cardi's rehabilitation and recovery process is complete. During this time she will stay in the care of her loving foster family until she is cleared from the vet to proceed with the adoption process to find her new furever home!
Cardi has been through a lot in her short 2 years, and thanks to generous supporters like you, she will be able to live the best life that she deserves!