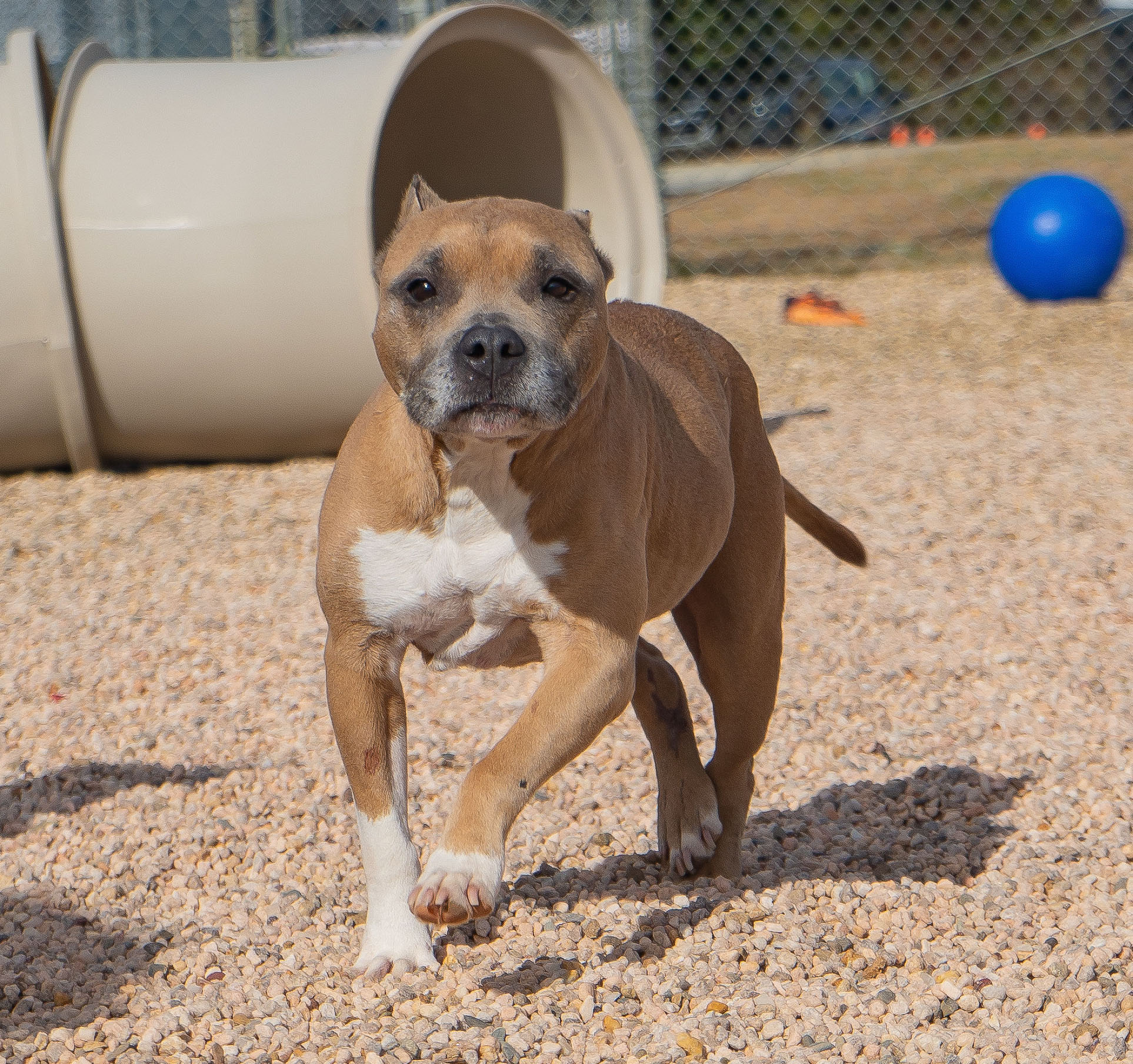 Saved by
Paws Place Dog Rescue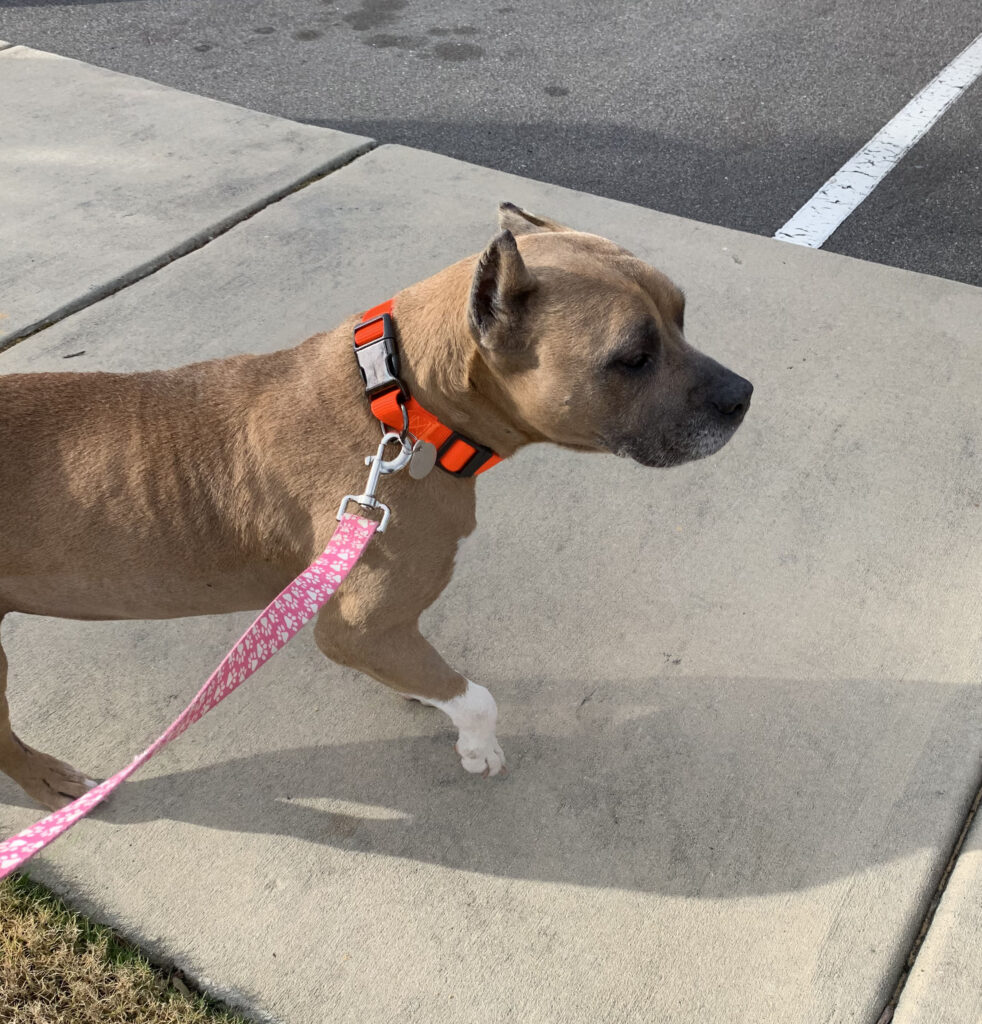 'The sweetest girl, very gentle and affectionate..."
Esme is the sweetest girl who was sadly marked as "rescue only" due to severe medical conditions. She came to Paws Place Dog Rescue from a small, rural shelter that can only hold 14 pups at a time. She desperately needed help, but ever since arriving at PAWS, her tail has never stopped wagging & she has been showering the staff with snuggles and love.
This poor girl had a number of mammary tumors that meant she needed to have a full mastectomy. For a pup that means the entire underbelly – from neck to belly button! 
Esme braved the surgery like a champ! She also received a hysterectomy that was needed to make sure she can stand a chance at leading a happy, playful life!
PAWS was there for every step of Esme's lengthy rehabilitation! After her surgery, she was able to recover in a supportive foster home. Once her recovery was complete, the lab work showed that she was now cancer free! Woohoo!
"Her tail has never stopped wagging..."
But the troubles weren't over for brave little Esme. Somewhere in her unhappy past she seems to have badly injured her leg, likely from a car accident. Sadly, that meant more surgery for Esme.
Early on in 2021, Esme braved her orthopedic surgery and is recovering well with the support of PAWS and her loving foster home.
Once Esme's leg recovers, she can be adopted and continue the final step of her all-over treatment by receiving heartworm medication.
All Esme is asking for is a chance at a real life with real love. With the help from TagsforHope's grant, Esme will be able to find just that – a loving home to call her very own!
Because of TagsforHope supporters like you, there is now no reason why Esme's tail should ever stop wagging again!