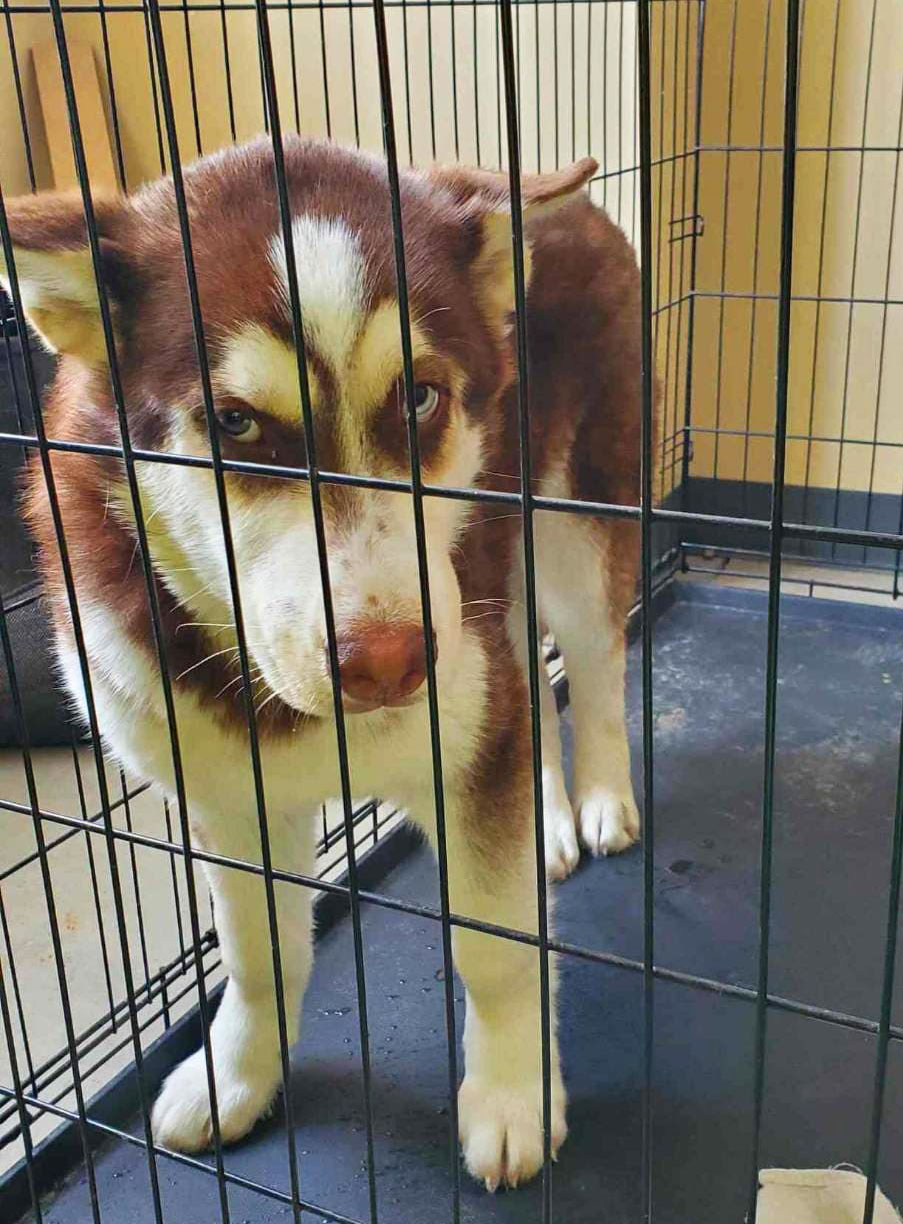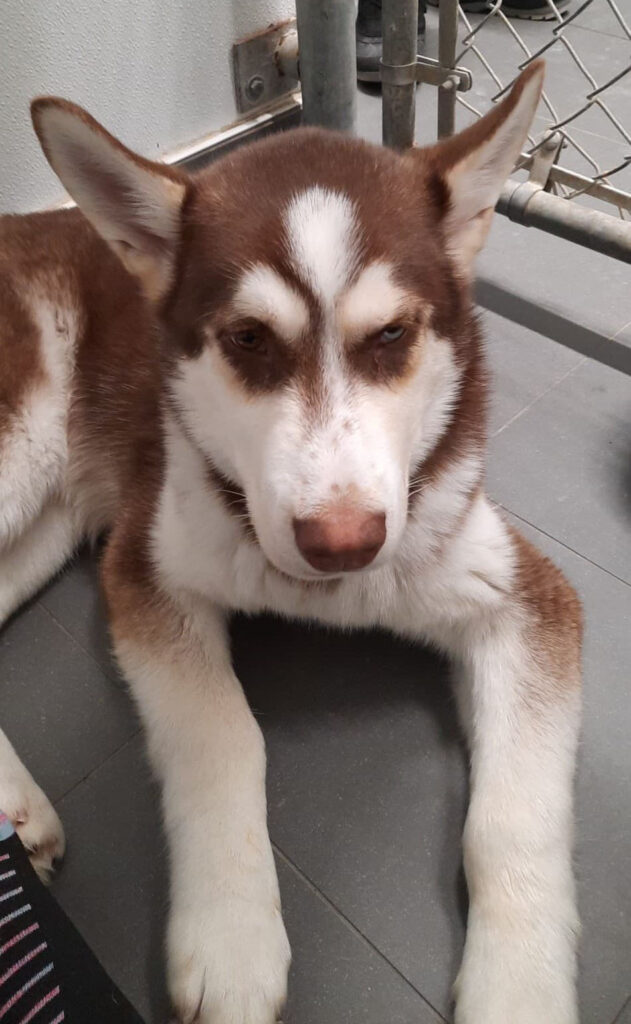 "He is truly a sweet boy who deserves this second chance"
Goldie arrived at SPCA St. John's as a shy and sweet 8 months old boy. Unfortunately it became clear pretty soon that something was wrong with his leg.
After a thorough examination by the vet, it was discovered that Goldie had a fractured hip and needed surgery. Without the surgery, unfortunately Goldie would have been a candidate for euthanasia. The reason is that his leg is causing him excruciating pain and he cannot continue to endure it and live his full pup life.
That's quite a bit of news and a huge ordeal for this young guy! He spent his first days at SPCA St John's receiving x-rays some pain medication and being introduced to a few of the pups at the shelter. He made friends with them right away! But sadly the majority of his time had to be spent resting in his kennel to make sure he didn't damage his leg any further.
Ever since arriving SPCA St. John's, Goldie was nothing but sweet. He couldn't play very well due to the pain in his leg, so he spent all his time giving cuddles and singing for the SPCA team!
Thankfully, with the help of TagsforHope's grant, Goldie will be able to get his surgery and begin his recovery and rehabilitation process!

The recovery period will take about a week or two and Goldie will spend it either at the shelter or at a foster family, where he will be able to have all of the support and encouragement a pup could wish for!

With the help of TagsforHope supporters like you, once his leg has been properly healed and he receives the all-clear from the vet, Goldie will be put up for adoption.
There is no doubt that it won't be long until Goldie charms his way into the hearts of his new forever family!