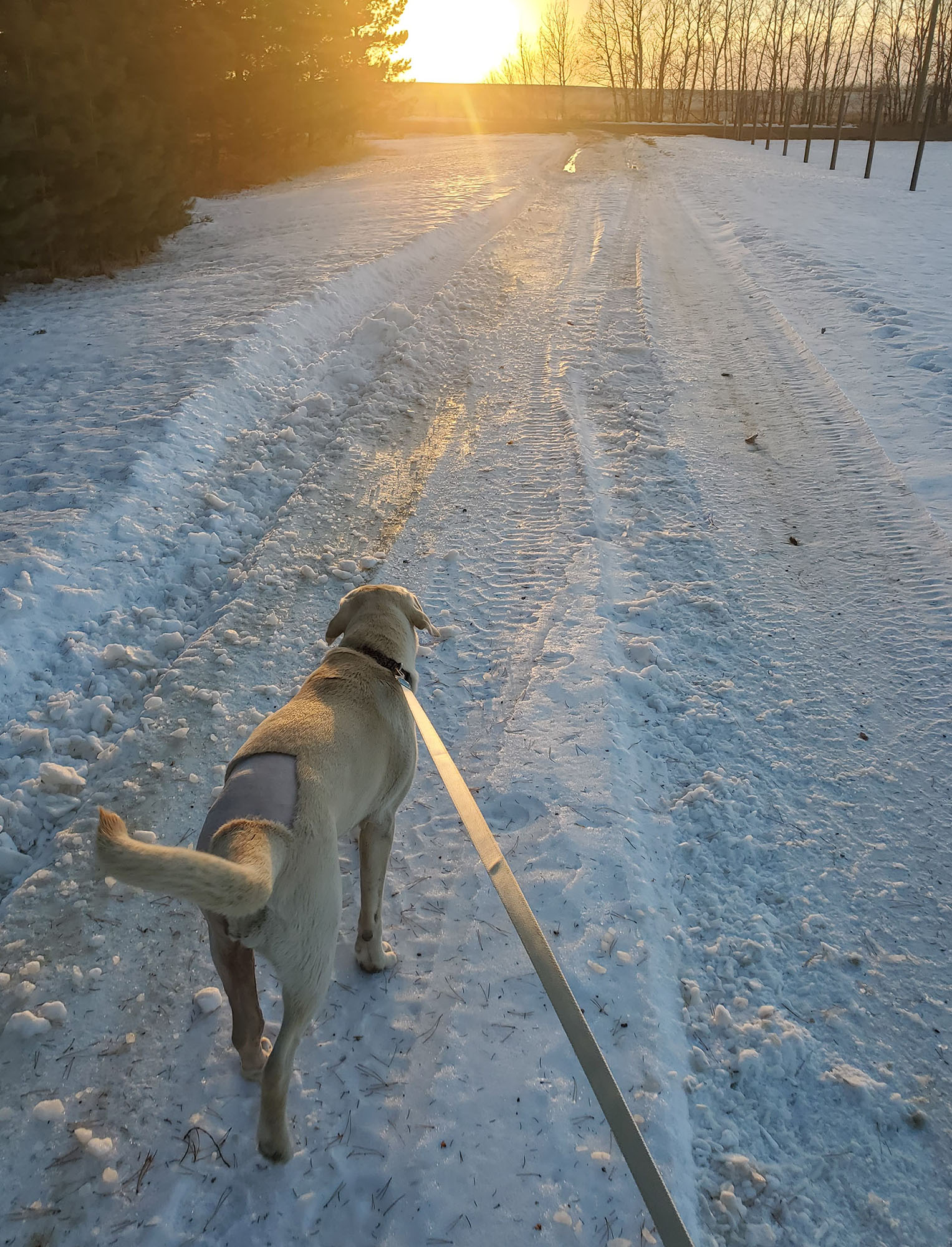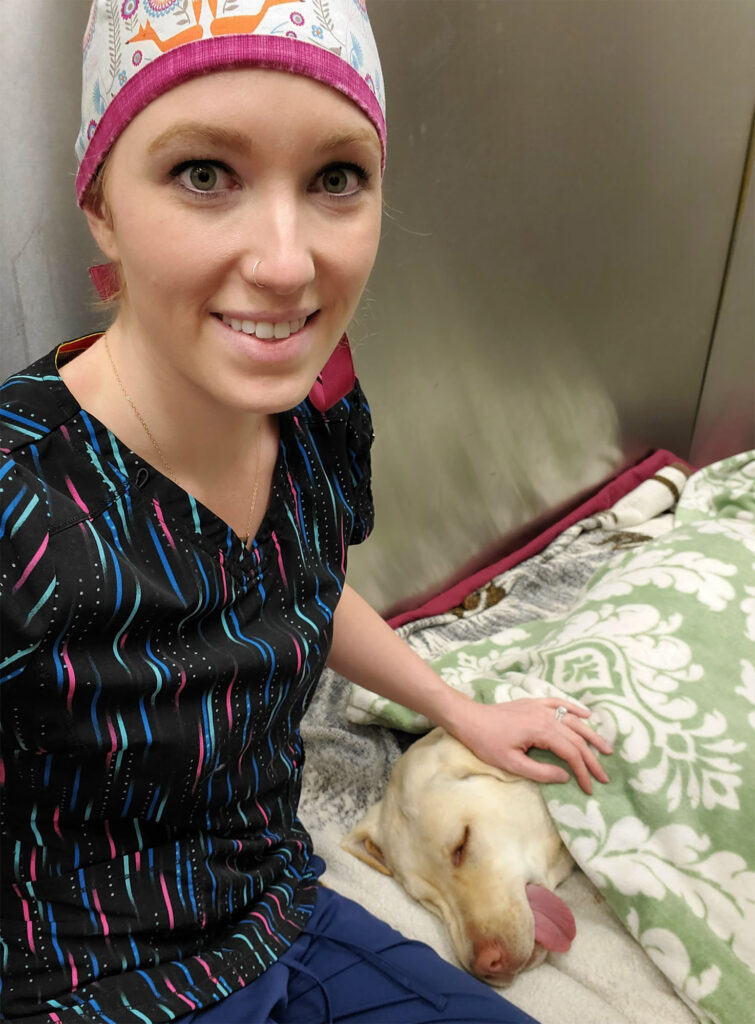 "She came out of the surgery like a rock star!"
Ritz was saved from euthanasia by Courtney – a vet technician who examined her on her initial visit. When she couldn't put any weight on her left hind leg, her owner brought her in. During the ortho exam and x-rays, it was discovered that she had broken her leg in two places.
Ritz was the sweetest girl all through her exams! Even though her leg was broken, she never complained. She let the technicians touch her leg and do the exam, all while wagging her tail and giving them kisses!
Unfortunately the owner could not afford the cost of the surgery and, as a result, chose to surrender Ritz to the clinic. Courtney took it upon herself to contact Barrhead Animal Rescue Society and they agreed to take Ritz. The next morning, she had a surgery to fix her leg.
She came out of the surgery like a rock star! She was wagging her tail and even started putting full weight on her leg right away as if nothing happened.
Courtney allowed Ritz to stay at her place for the recovery period and even set up an isolated area, where Ritz could get the proper rest she needed. She is a happy girl and she is even learning some new tricks that will no doubt impress her forever new owners when the time comes!

Her surgery was performed thanks to TagsforHope's grant and the kindness of people like you, without which this beautiful girl wouldn't be here today.
Although Ritz is not yet well enough to come and play with Courtney's other pets, she can't wait to fully recover and make new friends and belong to a home full of love!