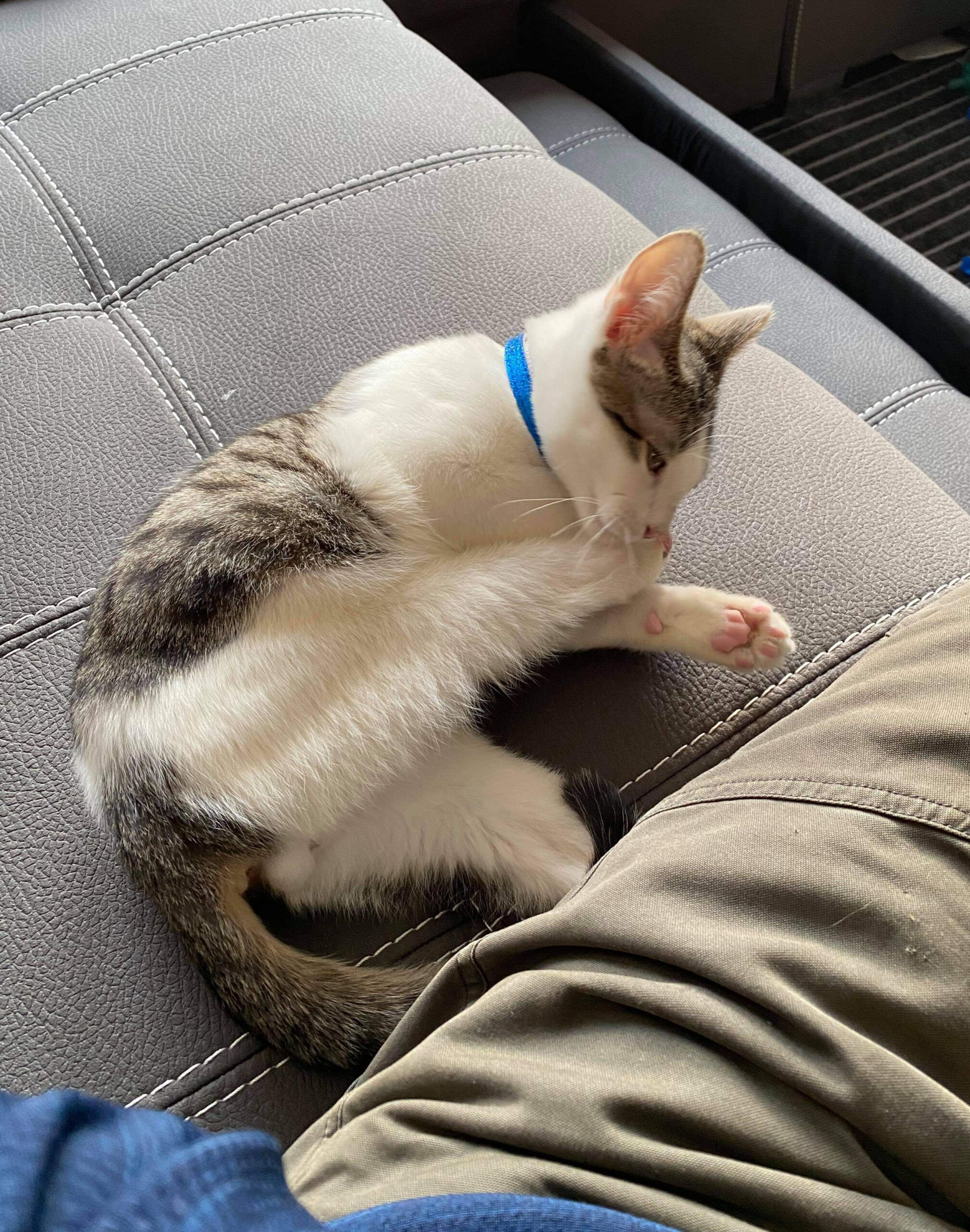 Saved by
Zoes Animal Rescue Society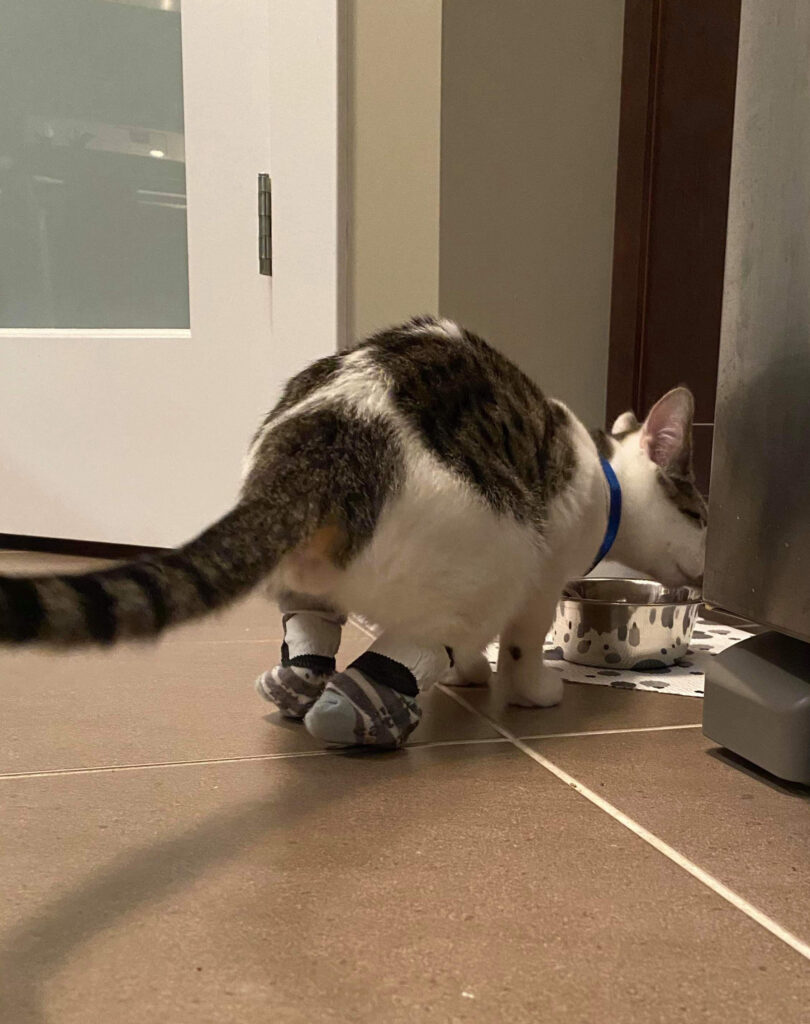 Roomba is a 7-month-old domestic feline who had a rough start. He is missing part of the hind legs.
It is difficult to track Roomba's history, but it is very likely that he was abandoned. A gentle lady found Roomba on a farm in Alberta and brought him to Zoes Animal Rescue Society during the first week in January 2021.
Zoes Animal Rescue Society arranged for a quick vet visit that included the x-ray of his back legs. According to the vet it is likely that Roomba was born with the congenital condition.
Little Roomba has suffered greatly and has developed ulcers at the stubs of hind legs.
Zoes Animal Rescue team were afraid that if Roomba overused his hind legs it would only lead to more damage and ulcers.
"He is cuddly, affectionate and loves eating!"
The solution?
Prosthesis!
Without them, it will become much harder for Roomba to be adopted. A lot of kitties in his condition unfortunately become
euthanized.
Roomba is vaccinated and currently has a supportive foster home. His foster parent says that Roomba is a resilient kitty, and doesn't let his disability hold him back.
He currently wears little boots to protect his paws while his ulcers are being treated. He is very clever and continuously takes the boots off!
With the help from TagsforHope's Grant, Zoes Animal Rescue will be able to get Roomba his prosthesis from Bionic Pets and he can begin adjusting to the attachments.
After that Roomba will be put up for adoption immediately and will have a chance to find a permanent home and enjoy a healthy life!