Saved by
Gunter's Legacy Animal Rescue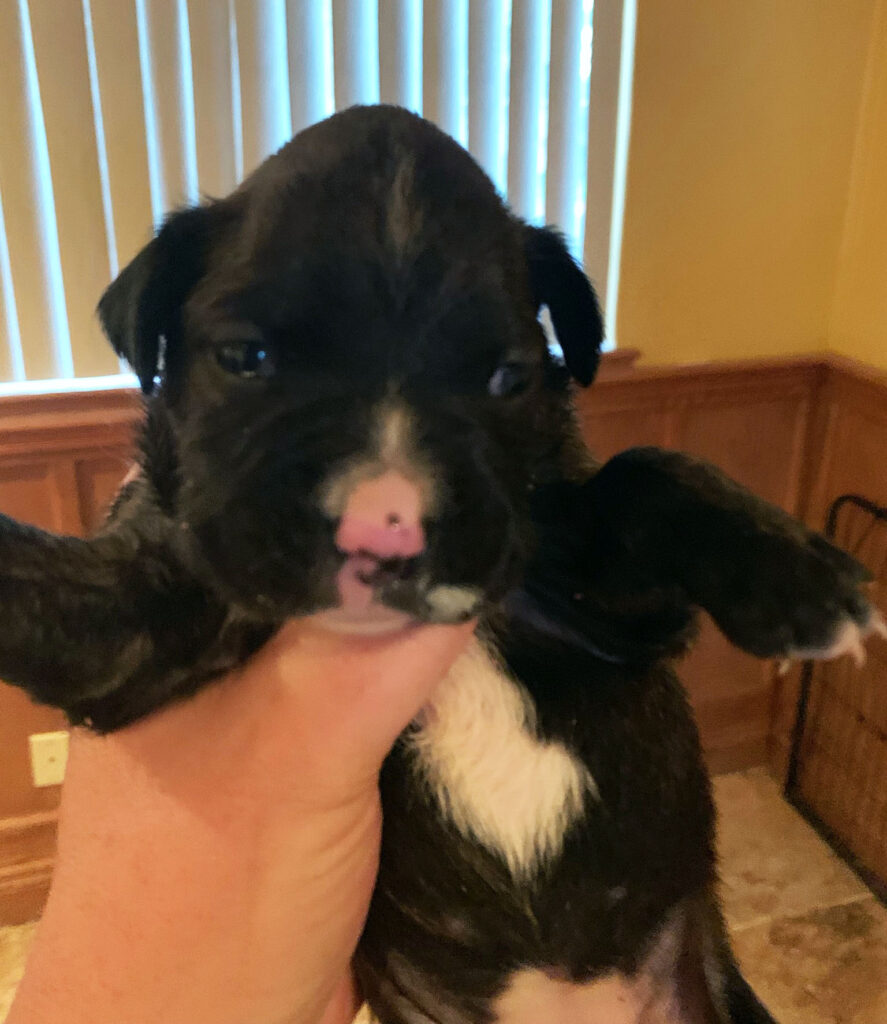 "She is hearty and determined and her spirit shines a mile away!"
Trinity was one of the 13 orphaned babies brought over to Gunter's Legacy Animal Rescue from the Stanislaus County Shelter. 
According to the shelter, these puppies – all boxer mixes – were found in a box on a property after the owners moved out. There was no mom nearby and the puppies had zero hope of survival on their own.
Trinity was one of the problem cases as she had a cranial issue that would need medical attention as she grew. Gunter's Legacy Animal Rescue is a small shelter and could really use the help with raising the puppies and taking special care of Trinity!
She is a hearty and hilarious little pup, despite her cranial deformity. She is very greedy with her food and really is the fattest and the most opinionated – aka the loudest – of all her siblings. Especially when she is demanding some extra cuddles!
It is hard to tell the extent of Trinity's disability. Although she is as active as can be hoped for, she seems to have some trouble navigating and she will need medical attention when she gets a little older.
With the help from TagsforHope's grant, this little girl will be able to get all of the vet treatment she might need to grow up happy and healthy! 
Anything that was left over from the grant has been used for vaccines, formula and food needed to raise the rest of the puppies and get all of them into loving forever homes!