Saved by
Unbreakabull Rescue Allies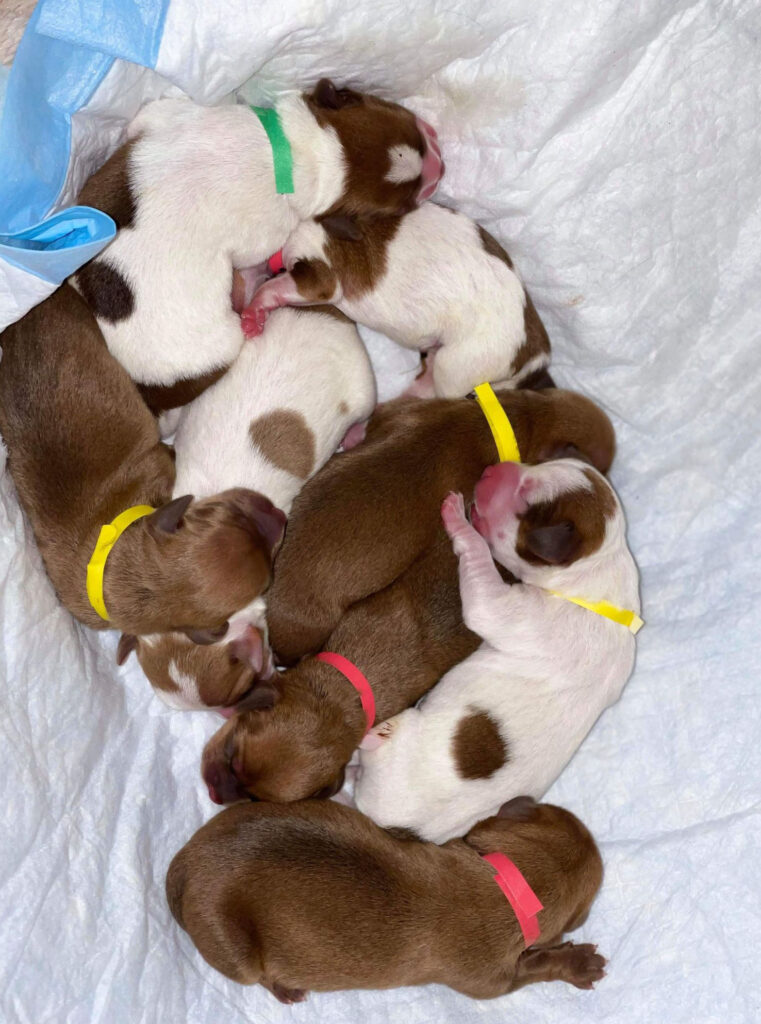 "...this beautiful girl is just one out of many who have – for one reason or another – ended up on these streets, fighting to survive"

Wanda is a little terrier that came from California, where she was  spotted by a local rescue organization. After weeks of trying, they were able to catch her and get her into foster care. To everyone's surprise, it was soon apparent that Wanda was expecting a litter of puppies!
The rescue reached out to Unbreakabull Rescue Allies for help with Wanda and that's how she came to Oregon. When she arrived, Wanda was incredibly scared and nervous. Each day that she spent on the streets, she suffered physically and emotionally.
Even though a few locals have spotted this forlorn sweetheart, nobody was able to give her a home she so desperately needed. But Wanda just wanted to feel human love – and she needed immediate care too. 
Her rescuers were in awe of Wanda's strength and endurance. Not only was she able to survive on her own for so long, but she somehow managed to support her unborn babies as well. Wanda was skin and bone, but she finally had the chance to experience love and medical care from very supportive people who really came through for her and her puppies! 
Add Your Heading Text Here
When Wanda finally went into labor, her foster mom stayed with her to make sure Wanda had the support she needed if there were any complications. And it's a good thing she did! 
It seems that although Wanda was actively pushing, the puppies just didn't want to come out! Her foster mom took her to the vet right away and after some x-rays, it was discovered that a puppy was stuck in the birth canal and Wanda would need an emergency c-section.
It was also discovered that this tiny mom was about to give birth to 9 puppies! That sure is a lot for a dog her size! 
With the help of TagsforHope's grant, all but one of the puppies were successfully delivered and are being cared for with as much love and affection as they can wish! Wanda is enjoying being a mom and learning the joys of being a pet 🙂 It sure is nice to not have to worry about where your next meal is coming from!
After the first 8 weeks in foster care, Wanda and her puppies will all be vaccinated and available for adoption to a loving home so neither of them will ever be alone again!