Protect Your Pet.
Every wallet card purchased helps provide an animal in need with food, treatment and shelter.
Design your Card
The Most Important Wallet ID Card You Will Have.

High Quality Materials
Created with the highest-quality materials. Fully laminated for lasting protection. Your Pet Wallet ID card is printed with high-end printers resulting in an extremely vivid, beautiful quality and image of your pet.

Designed For Emergencies
Carry the most important information about your pet with you at all times. Information such as the microchip number and medication needs will come in handy in the case of an emergency.

Lost & Found Program
In case of emergencies the card has your pet's Lost & Found code on the back which gives you quick access to our Lost & Found program. There you can print an automatically generated lost and found poster in just 1 click and use our many other useful features to help you locate your pet faster.

Great Proof of Ownership
If the situation ever arises and your pet is lost, you can quickly and effortlessly show proof that it's your pet.
Quick Proof of Ownership.
Once your pet is found, proving your ownership is often more complicated than it needs to be. Your Pet Wallet ID Tag will serve as a quick way to show that the found pet is in fact yours. Thus further shortening the time before reunion.
The Back of The Card
You can use the back of your card to have your pets entire medication regiment in one place. Need quick access to your microchip number or your veterinarian's emergency number? Have it there too. We do not limit you on what you can write.
Lost & Found Program.
Our Lost & Found program helps reunite you with your lost pet in the most efficient way possible. You can quickly print a Lost Pet poster in just 1 simple click. This way, you are not wasting precious time and can quickly concentrate on the search of your lost pet.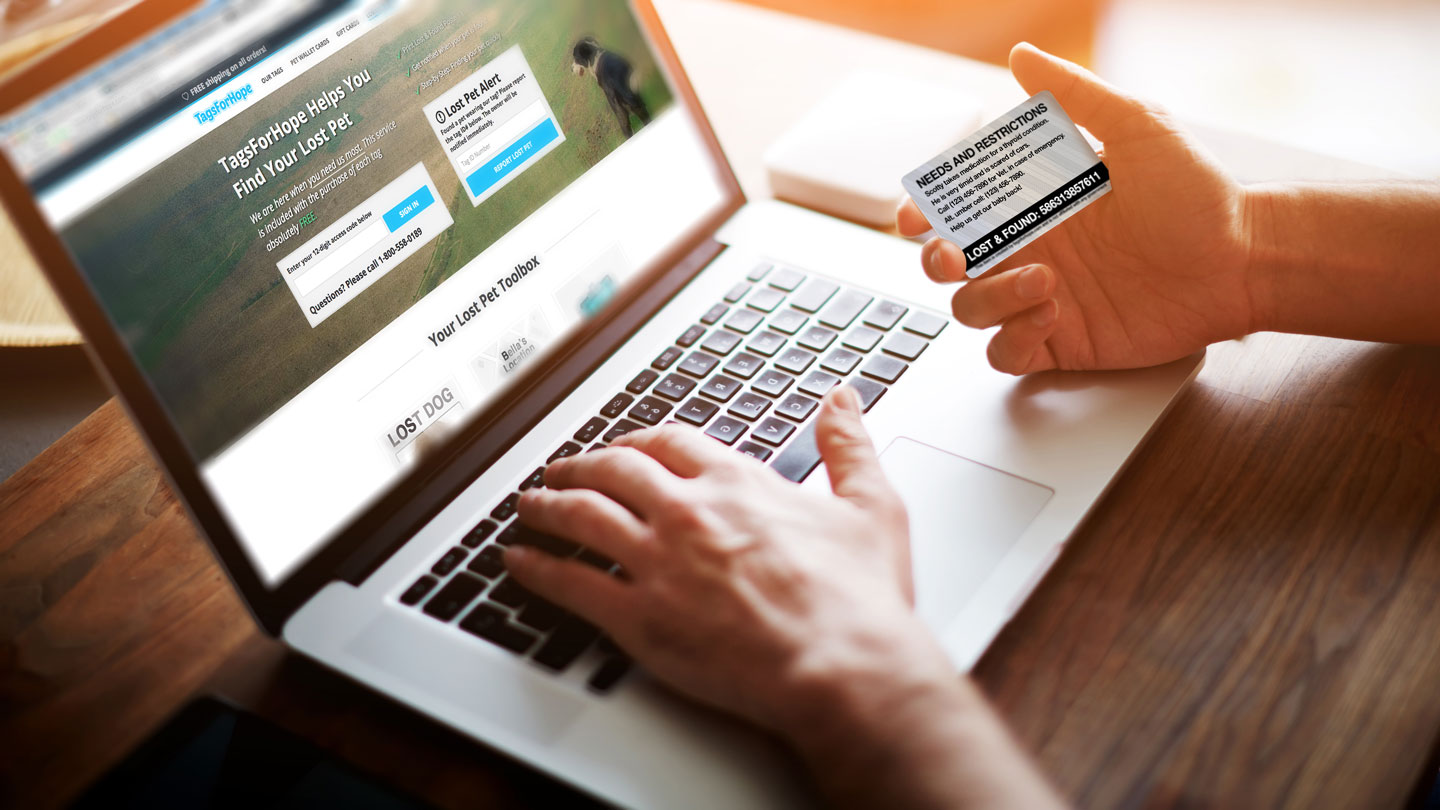 Highest Quality.
Beautiful print quality. Fully laminated for lasting protection. Vivid colors to fully show every detail of your pet.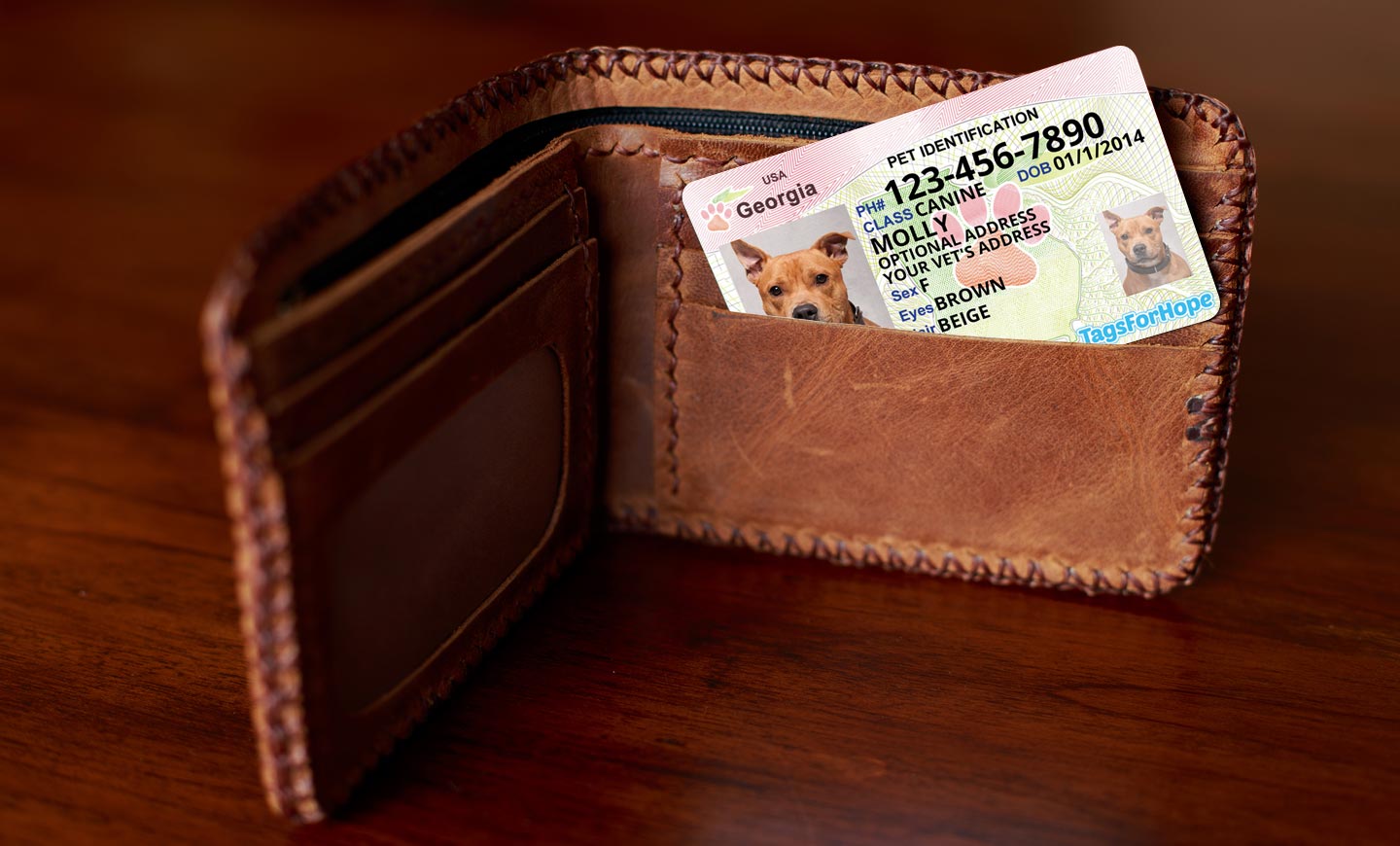 Fun For Family, Pets & Friends.
Your family and friends wont stop smiling at the idea of how cute it is for your pet to have their own "license pet Wallet Id Card". It is the surest way to start conversations with any stranger or friend, and you can be proud of caring your pet's wallet ID card with you, anywhere you go.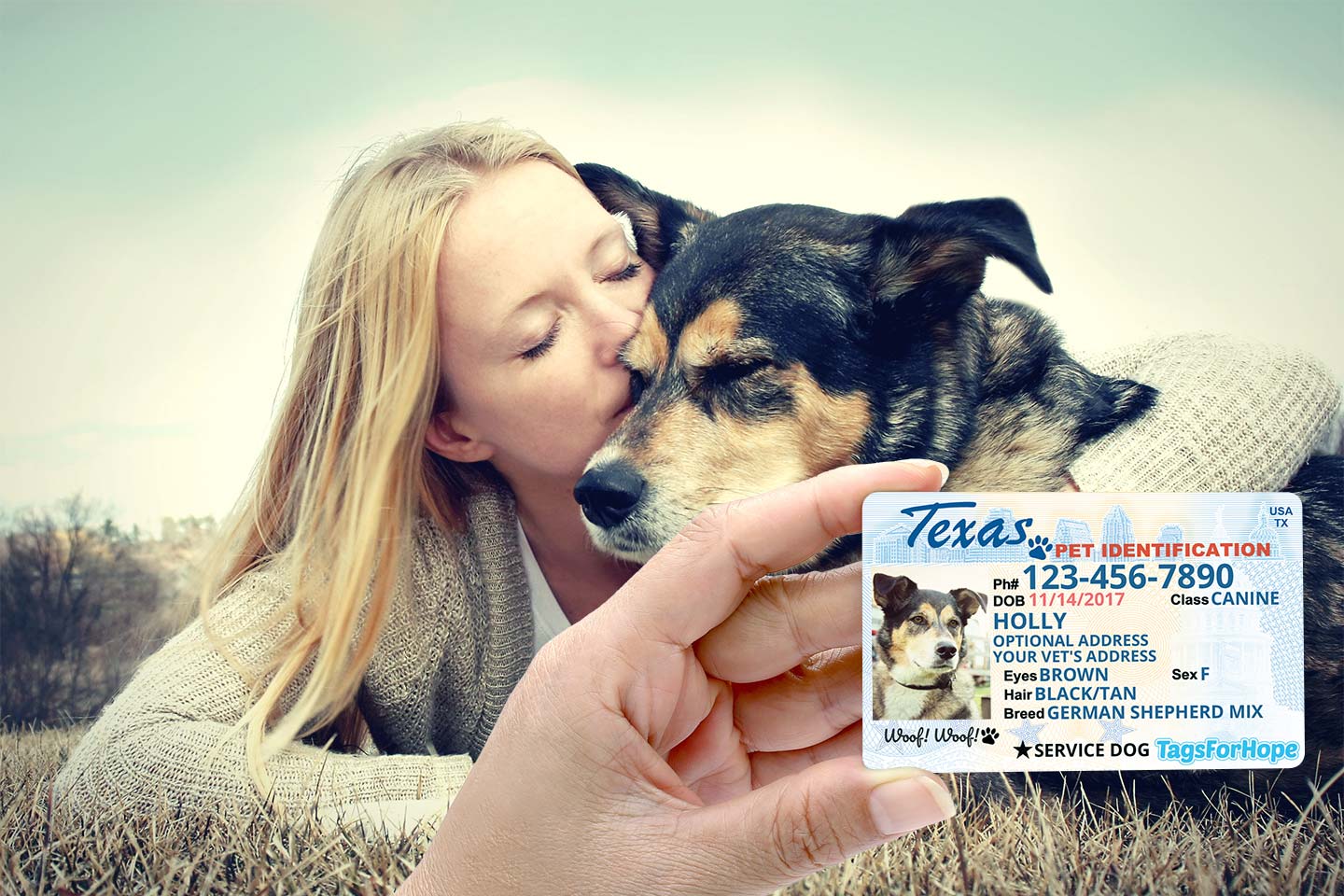 Dimensions
Standard credit card/drivers license size. The perfect size for your wallet.
What Customers Are Saying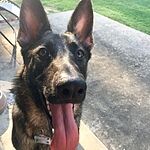 Love it
Great for pet proof of ownership! Great quality. Have recommended to my family and friends.
Richard M.
Verified Buyer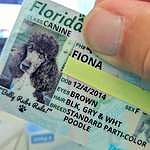 LICENSE TO DRIVE FOR FIONA
This is such a cute idea. I got the wallet card, which resembles a driver's license. We keep it in the pocket on her harness. High quality artwork fully laminated for years of use. Highly recommend this wallet card.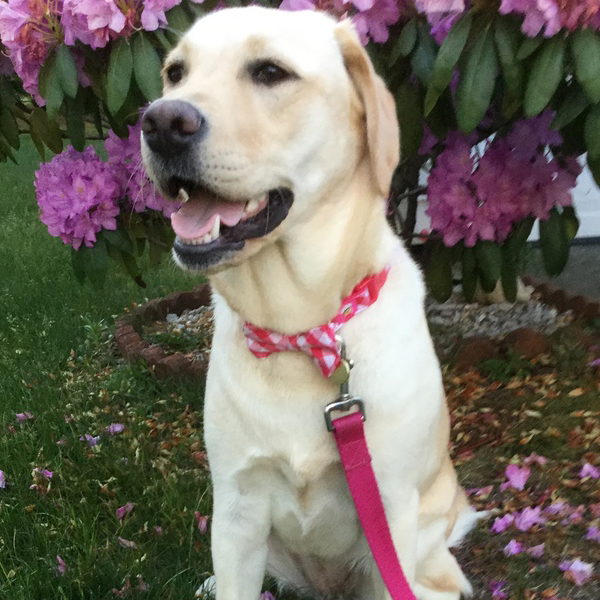 🐾Hazel loves her new tags and things🐾
Love the license, tag and passport. I had other for my other fur baby years ago and these items seem to be better made.
Read Our Reviews
Pet Wallet ID Card Like No Other.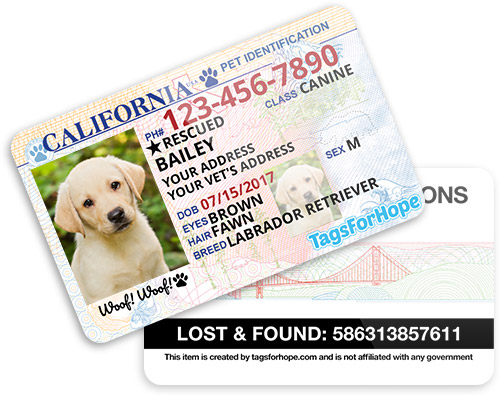 What Your Purchase Includes:
Safety for your pet
The perfect size for your wallet
Customized Pet Wallet ID Card
110% Satisfaction Guaranteed
Help an animal in need
Original & Conversation starter
Fully laminated for lasting protection
Made In North America

Life-Time Warranty Included.
We proudly stand behind every product we make. Every Pet Wallet ID Card comes with a "no questions asked" Life-Time Warranty. Learn more about our 110% happiness guarantee.
Design your Card | $14.00