Keep Your Pets Safe.
Every tag purchased provides an animal in need with food, treatment and shelter.
Order Your Tag
Helps You Save Money On Tags
Cheap, metal tags constantly wear out and need to be replaced every few months. In contrast, TagsForHope tags never wear out. They hold vital medical information, behavioural problems and much more on the back. They are great conversation starters, are virtually silent, support 100s of animal welfare organizations and all TagsForHope Tags come with a Life-Time Warranty so you never have to buy another tag for your pet, ever again! TagsForHope saves you money in the long run.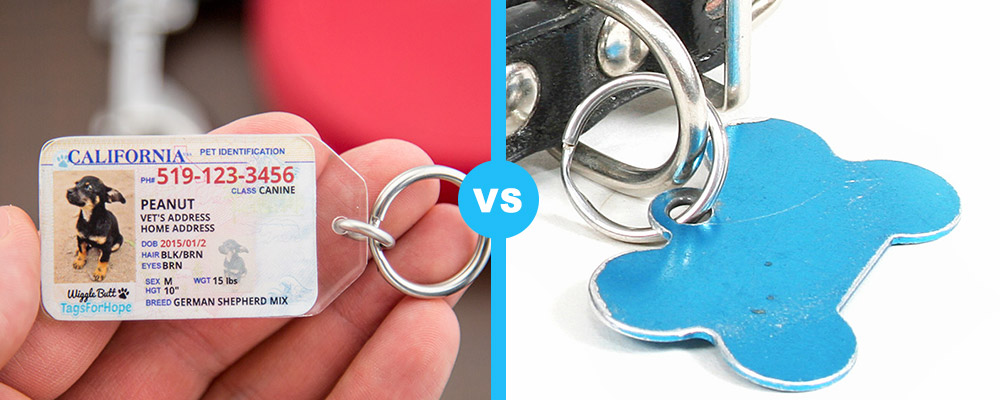 All Your Pet's Needs in One Place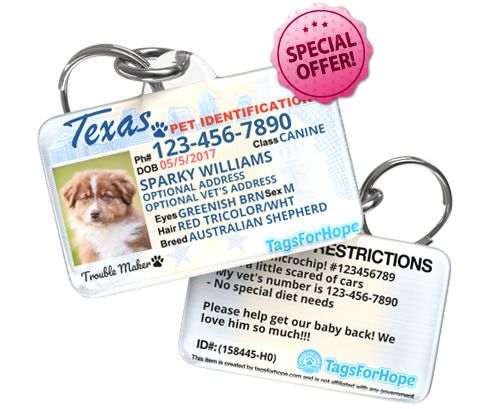 What Your Purchase Includes:
Keeps your pet safe

The perfect size Pet ID Tag

Space in the back of the tag for your pet's health issues, food allergies & behavioral problems.

Uniquely customized Pet ID Tag

100% Satisfaction Guaranteed

Help an animal in need

Original & Conversation starter

Free Life-Time Warranty

Made In North America

Life-Time Warranty Included.
We proudly stand behind every product we make. Every tag comes with a "no questions asked" Life-Time Warranty. You will never have to buy another tag again. Learn more about our 100% happiness guarantee.