Our Life-Time Warranty
Your happiness is the most important asset we have. We make it super easy for you to be happy with your purchase. So easy in fact that if any of our products get damaged for example, you don't even have to send it back. Simply take a photo of the damaged product, send us your order number and within 72 hours we will create and ship to you a brand new replacement free of charge! If you have any questions or concerns, please contact us.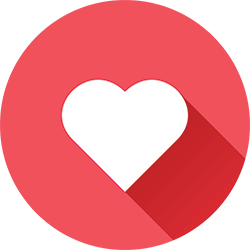 Happiness Guaranteed.
Purchase from TagsForHope with confidence and risk free. With each purchase you get the following benefits:
100% refund within 30 days of your purchase - If you are unsatisfied for any reason.

Free Life-Time Warranty - If any of our products get damaged, chewed or heavily scratched, we will send you a new one.

For any information updates within 1 year of your original purchase date such as address changes, new phone number or puppy to adult photo updates - we will send you a replacement for free!
Warranty Claims
If one of your tags or wallet cards needs to be replaced, click the button below to begin the warranty claim process
Submit Warranty Claim